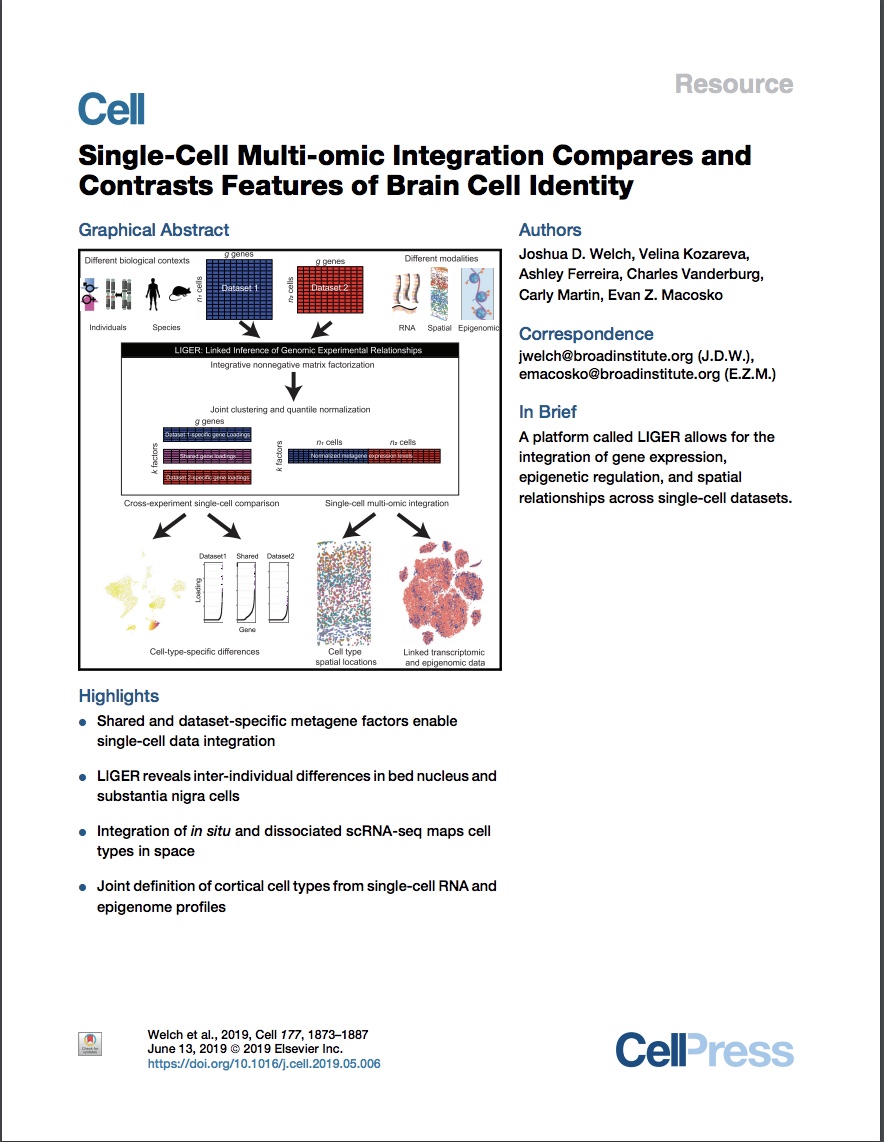 Welch JD, Kozareva V, Ferreira A, Vanderburg CR, Martin CA, Macosko EZ. "Single-Cell Multi-omic Integration Compares and Contrasts Features of Brain Cell Identity." Cell 2019, 177, 1873-1887.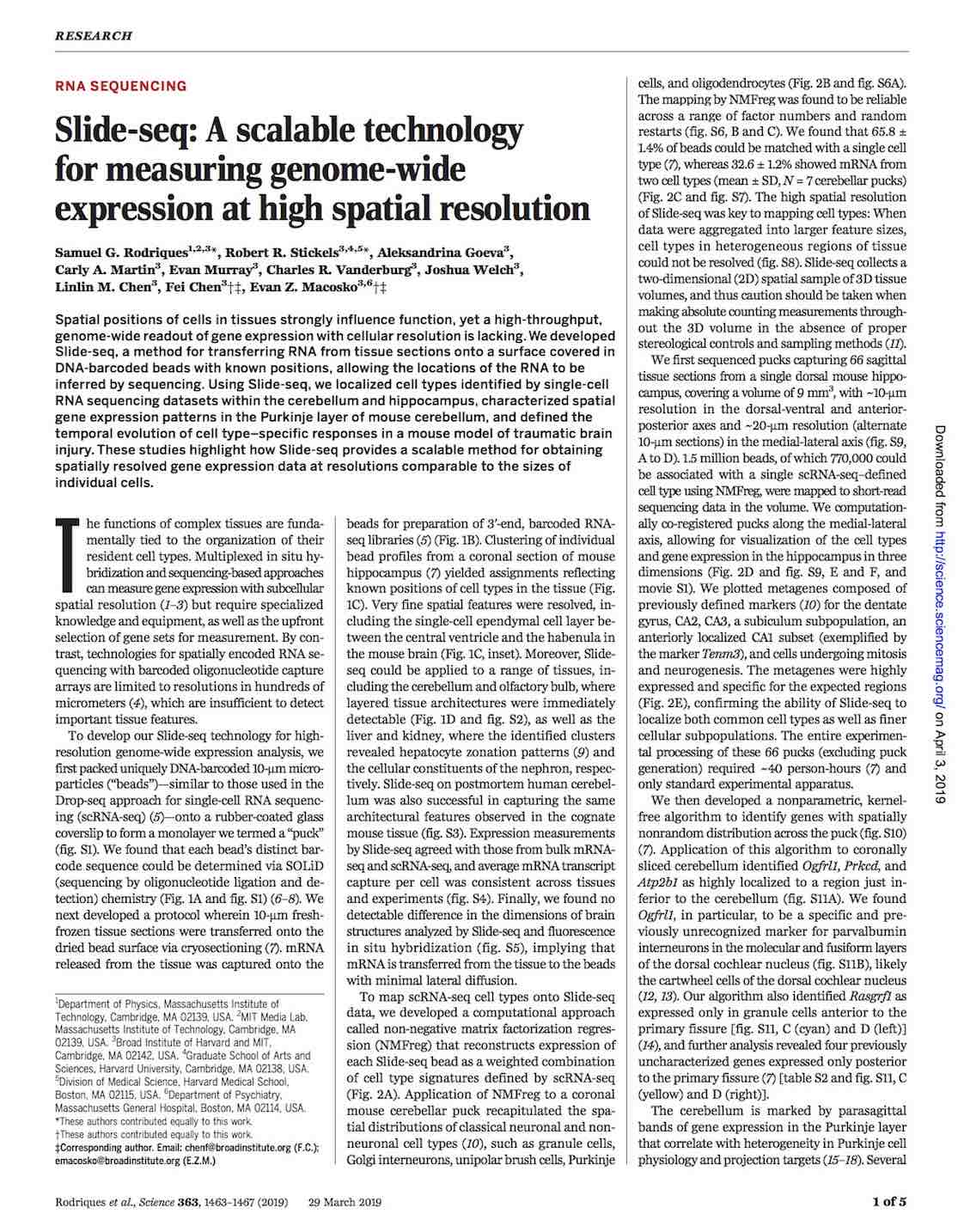 Rodriques SG*, Stickels RR*, Goeva A, Martin CA, Murray E, Vanderburg CR, Welch J, Chen LM, Chen F**, Macosko EZ**. "Slide-seq: A scalable technology for measuring genome-wide expression at high spatial resolution." Science 2019, 363, 1463-1467.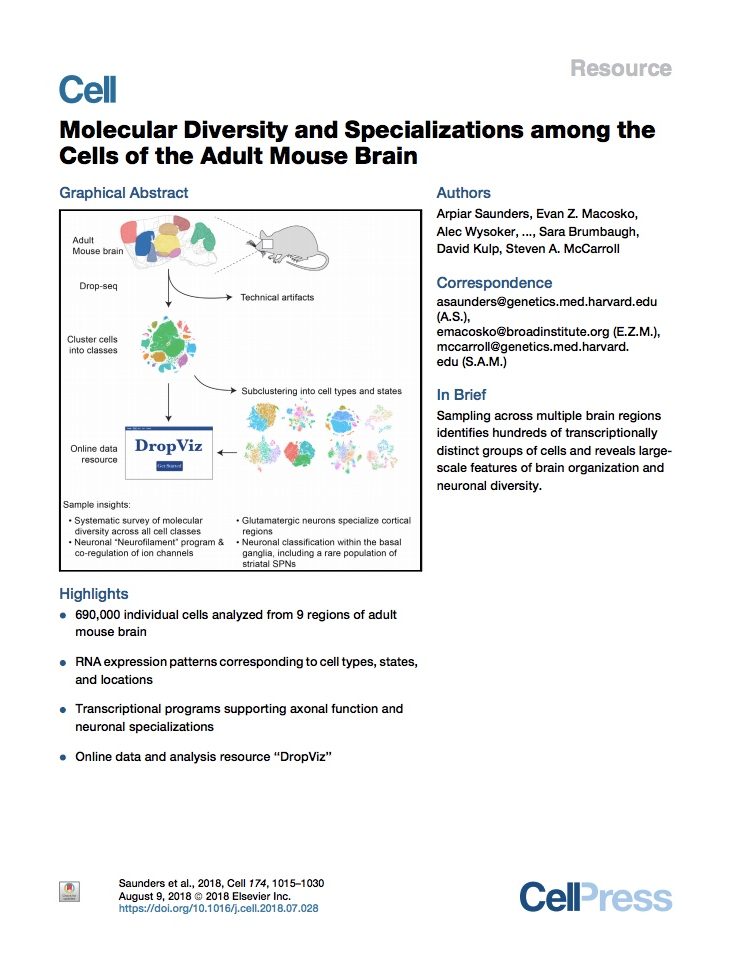 Saunders A*, Macosko EZ*, Wysoker A, Goldman M, Krienen FM, de Rivera H, Bien E, Baum M, Bortolin L, Wang S, Goeva A, Nemesh J, Kamitaki N, Brumbaugh S, Kulp D, McCarroll SA. "Molecular Diversity and Specializations among the Cells of the Adult Mouse Brain." Cell 2018, 174, 1015–1030.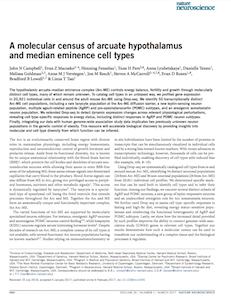 Campbell JN, Macosko EZ, Fenselau H, Pers TH, Lyubetskaya A, Tenen D, Goldman M, Verstegen AM, Resch JM, McCarroll SA, Rosen ED, Lowell BB, Tsai LT. "A molecular census of arcuate hypothalamus
and median eminence cell types." Nature Neuroscience 2017, 20, 484-496.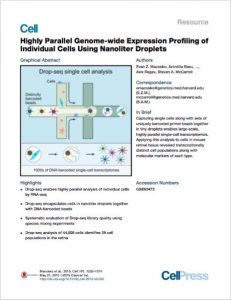 Macosko E*, Basu A, Satija R, Nemesh J, Shekhar K, Goldman M, Tirosh I, Bialas, A, Kamitaki N, Martersteck E, Trombetta J, Weitz D, Sanes J, Shalek A, Regev A, McCarroll S*. "Highly Parallel Genome-Wide Expression Profiling of Individual cells Using Nanoliter Droplets." Cell 2015, 161, 1202-1214. *Co-corresponding authors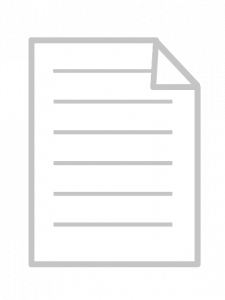 Flavell S, Pokala N, Macosko E, Albrecht D, Larsch J, Bargmann C. "Serotonin and the neuropeptide PDF Initiate and Extend Opposing Behavioral States in C. elegans." Cell 2013, 154, 1023-1035.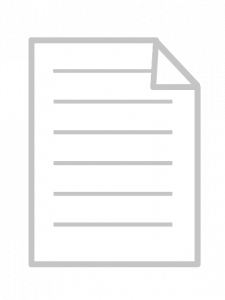 Garrison J, Macosko E, Bernstein S, Bargmann C. "An Ancient Role for Oxytocin/Vasopressin-Related Peptides in Reproductive Behavior." Science 2012, 540, 540-543.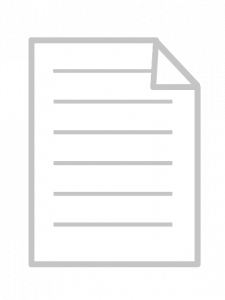 Jang H, Kim K, Neal SJ, Macosko E, Kim D, Butcher RA, Zeiger DM, Bargmann CI, Sengupta P. "Neuromodulatory State and Sex Specify Alternative Behaviors Through Antagonistic Synaptic Pathways in C. elegans." Neuron 2012, 75, 585-592.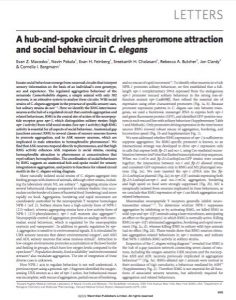 Macosko E, Pokala N, Feinberg E, Chalasani S, Butcher R, Clardy J, Bargmann C. "A Hub-and-Spoke Circuit Drives Pheromone Attraction and Social Behaviour in C. elegans." Nature 2009, 458, 1171-1175.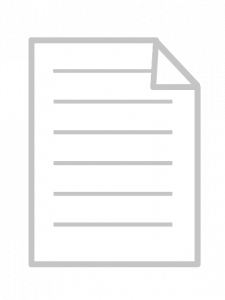 McGrath P, Rockman M, Zimmer M, Jang H, Macosko E, Kruglyak L, Bargmann C. "Quantitative Mapping of a Digenic Behavioral Trait Implicates Globin Variation in C. elegans Sensory Behaviors." Neuron 2009, 61, 692-699.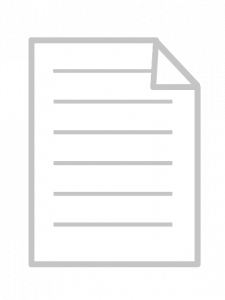 Styer K, Singh V, Macosko E, Steele S, Bargmann C, Aballay A. "Innate immunity in Caenorhabditis elegans is regulated by neurons expressing NPR-1/GPCR." Science 2008, 322, 460-464.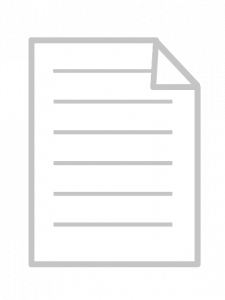 Hengst U, Cox L, Macosko E, Jaffrey S. "Functional and Selective RNA Interference in Developing Axons and Growth cones." Journal of Neuroscience 2006, 26, 5727-5232.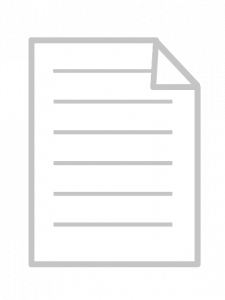 Wu K, Hengst U, Cox L, Macosko E, Jeromin A, Urquhart E, Jaffrey S. "Local Translation of RhoA Regulates Growth Cone Collapse." Nature 2005, 436, 1020-1024.